This has got to be one of my favorite commercials and it properly reflects the mood around my house this morning. It's the first day of school!
We did the haircut and open house yesterday in preparation for THE BIG EVENT! (I took yesterday and today off. So "going back to school" really is a holiday!) But don't worry, Jonathan. It's only a half day of school today. Just to get back in the swing of things. Then we'll spend this afternoon shopping for all the things that we didn't know we needed for classes we didn't know we were taking.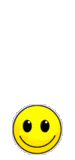 On a more serious note, my dad gets his test results from his biopsy today, so I would appreciate prayer for us as we wait.
Have a most blessed day!